---
Poly Surface Shield Protection Products Minimizes Job Prep and Clean Up
27 Jul 2021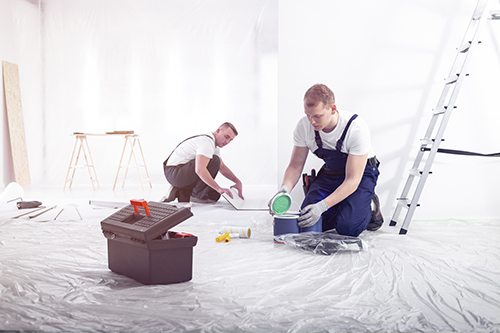 Atlantic Poly Inc. is your number one source to the highest quality and value-based surface protection products available today.
Poly surface protector products minimize job prep and clean up affording you and your operations an environment that maximizes efficiency. Let's consider just some of the surface protection products offered here:
Carpet Shield - Clear, self-adhering protective film for all types of carpeting. Highly resistant to tears or punctures. Regular or reverse wound for ease of application. The recommended application time is 45 days.
Hardwood Floor Shield - Self-adhering protective film for hard surfaces, such as, tile, vinyl, VCT, laminates, marble, granite and factory finished hardwood. Multi-purpose product can be used to prevent damage to tubs and counter tops. Ideal for use during construction, remodeling, painting, etc. May be applied for up to 45 days.
Dust Pro Shield - New, state-of-the-art system that makes constructing temporary walls to control dust and heat loss, quick, simple and affordable! It locks the screening material firmly against the floor and ceiling. Dent resistant poles, made of heavy gauge aluminum, can extend up to 12 feet. Pole is compacted to 57 inches for easy storage. Two poles per kit.
Pro Shield -Provides the ULTIMATE PROTECTION for all of your flooring needs and is reusable.
Top side absorbs up to 10 times its on weight in moisture
Slip-resistant bottom is waterproof
Lightweight - rolls easy to install and carry from site to site
Flexible - can be cut to fit any space and works well on either side
Can be rolled out and back up again in seconds
Easily cleanable with broom, hose or vacuum
Good preparation before starting any project will reflect not only how everyone works but also the energy inside the workspace. With surface protection, the success and efficiency will be the result of good planning and thorough preparation. It is a great way to give any workspace a unique touch resulting in the right environment and successful project completion.
For more information regarding surface protection products, contact Atlantic Poly, Inc.