---
Poly Tapes Simplified Manufacturing Bonding Process
29 May 2020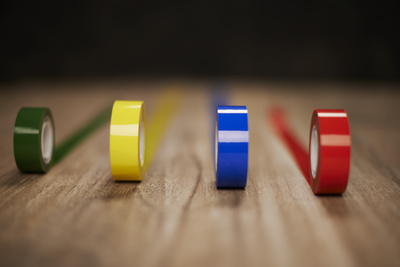 Adhesive tapes are the most convenient method to stick objects together as they require minimal thermal applications vs mechanical fastening or bonding methods. They also serve as a surface protection since applying it does not require damaging the surface with the use of screws or fasteners.
Polyethylene plastic tapes or poly tapes come in different sizes, color and strength. Atlantic Poly offers the following types of tapes:
Masking Tape - This all-purpose tape performs incredibly in temperatures up to 200ºF. Easy to apply. Seals effectively. Can be removed without leaving a residue. Rolls come in 3/4", 1", 1 1/2", and 2" widths and various lengths. Packaging Tapes

Non-Asphaltic Sealing Tape - This water activated tape is made from heavy duty craft tape. Reinforced with glass fibers lends additional structural strength and stability. Available in 3" wide rolls in lengths of 375', 450', 1,000'.

Plastic Sealing Tape - Tough 2mm polypropylene is ideal for sealing cartons without moistening. Available in clear or tan. Comes in convenient 2" wide rolls in lengths of 55 yards or 110 yards.

Glass Filament Tape - This 7mm tape provides the strength of steel strapping without the dangers. It is ideal for bundling odd shapes or to secure doors or movable parts during shipping.
To order the poly tape of your choice, contact Atlantic Poly, Inc.