---
Polyethylene Plastic Tapes Offer Flexible Solutions for Various Applications
30 Mar 2018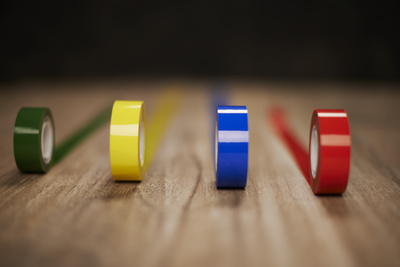 Polyethylene tapes are widely applicable both for indoor and outdoor use. These plastic tapes consist of polyethylene backing with a rubber adhesive. They are versatile enough to use in various applications such as binding, sealing, wrapping, bundling, protecting, moisture-proofing, and splicing of products. Their durability, high performance and moisture-resistant properties have made them to stand up even in the toughest conditions.
Polyethylene tapes are available in different dimensions, densities, and sizes to suit specific applications and purposes. Its conformability allows for intimate surface contact and enables good adhesion to different surfaces. These poly tapes bond well and can be cleanly removed from most surfaces without leaving a residue. In fact, poly tapes offer outstanding cut, wear, moisture and chemical resistance making them a flexible solution to most of your product packaging needs.
Poly tapes are also ideal for decorative, safety markings, and color coding purposes. These tapes can also be custom-designed to bear brand names and logos and used as a promotional tool. For this reason, polyethylene tapes are perfect packaging tools for protecting the product, improving the packaging design, and enhancing the brand image to bring a more appealing product to the market.
To find out more about your options for poly tapes and other polyethylene products, contact Atlantic Poly.