---
Polyethylene Plastic Tapes Offer Versatility in Bundling, Packaging and Sealing Items
16 Feb 2018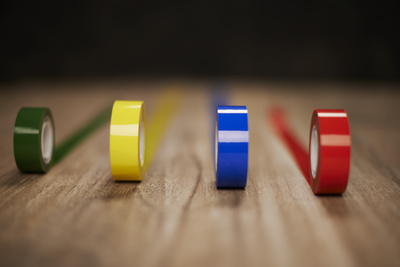 Polyethylene plastic tapes in Boston, MA come in different dimensions and are available in a wide range of sizes and shades. This make them versatile for use in all types of packaging applications. Offering flexibility, conformability, and excellent chemical resistance, these tapes can be used in various commercial applications such as bundling, packaging, and sealing.
Polyethylene plastic tapes consist of polyethylene backing and rubber adhesive. Tough polyethylene backings offer good abrasion and tear resistance properties. They are designed to improve product safety and quality control. Also, there are several types of polyethylene tapes available in the market. Some are highly conformable, waterproof, and resistant to chemical deterioration, depending on their particular purpose. They are convenient for indoor and outdoor use.
Poly tape can also be custom-printed with brand name and logos and can be used as a promotional tool or to issue caution or warnings. All these options for customization allow you to maximize its use in packaging, shipping, and storing. The customized warning signs on poly tapes are helpful during shipping of items to ensure the carrier and the recipient will handle the package with care.
To find out more about your options for poly tapes and other polyethylene products, contact Atlantic Poly.