---
Polyethylene Tapes For Multiple Business Applications
08 Feb 2019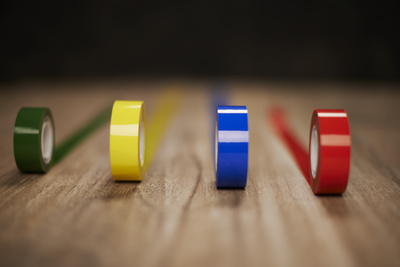 Polyethylene tape is a multi-use business tool. It serves as effective indicator material? It serves an effective binding agent and as a sealant. If your business requires all of these functionalities then Atlantic Poly's polyethylene tape is the answer.
When you need a durable material for various applications (such as binding, sealing, wrapping, bundling, protecting, moisture-proofing, and splicing) poly tapes will serve you well. They remain fully functional even in the most harsh environmental conditions because of their moisture resistant properties.
Consumers have wide array options in terms of dimension, density and sizes to meet their company's unique demand. In addition our poly tapes precisely conform to the objects that they are affixed. Our poly tape will not detach regardless of the types of surfaces the tape is employed to bind. They come in different colors so they serve as indicators for coding and safety identification. You can easily sort items with this colorful poly plastic tapes.
To find out more options that suits your application, contact Atlantic Poly Inc.