---
Premium Quality Packing List Envelopes
26 Jul 2019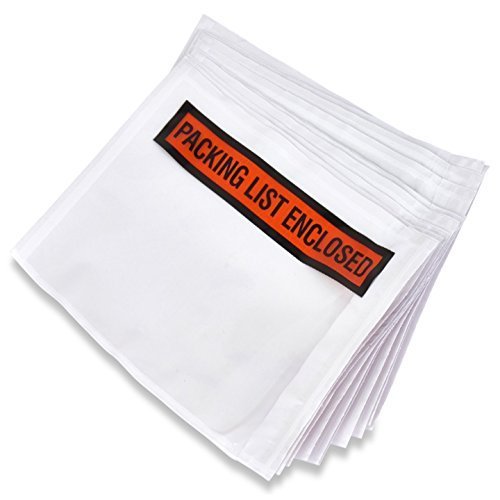 A packing list envelope is what you see attached outside the shipping box, tubes or envelopes. Their purpose is to protect the invoice or shipping lists it enclosed. At Atlantic Poly, we offer variety of sizes and a special adhesives that will securely bond to your shipping container. This extra strong adhesive will keep the packing list intact and in place despite the rough handling and transport.
Our packing List envelopes made here in Boston, MA will protect important invoices and shipping lists from weather elements and tampering issues. They can't be easily removed. They protect the paper enclosed from dirt and moisture. Our packing list envelopes makes inspection easier without the need to open the shipping box to check the items inside. This minimizes pilferage or damage.
Poly packing list envelopes are easy to use. Just peel off the back and stick it against the shipping box container. It is designed with panel face style so contents are easy to view through the envelope. While full face keep contents hidden for items that are confidential. The clear style is for general types of shipping document.
In need of premium quality packing list envelope? Contact Atlantic Poly, Inc.