---
Printed Plastic Bags Protect Your Merchandise While Marketing Your Brand
07 Dec 2018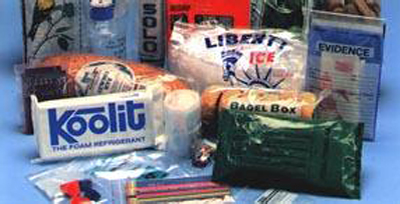 If you want to improve your business brand recognition, it is important to think through designs that can effectively attract consumers. Customized printed poly bags enable you to produce packaging with nicely printed logos and brand that can help generate consumer interest and awareness.
Printed poly bags are not just perfect for marketing. They are a popular choice for packaging because they are made with a durable plastic that can provide optimum protection to the contents. Purchases transported in poly bags make transporting more convenient for the consumer and less expensive for the retailer. Plastic is also water-proof, which can keep products or items safe in inclement weather or other moist or humid scenarios. In comparison to other material, poly bags present a more affordable packaging option and even more ideal and practical to use. Moreover, plastic bags conform to the shape and size of the items within which means they can be used to wrap or seal all kinds of products.
Indeed, branded poly bags are versatile and can accommodate diverse items of various shapes and sizes. Printing company name and brand makes them even more ideal for commercial use. Contact Atlantic Poly Inc. to assist you with personalized printed plastic bags.