---
Quick Zip Bags: Keep Products Safe and More Hygienic
25 Sep 2023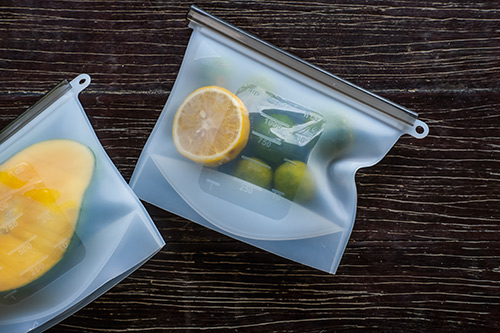 They are reusable and have a self-sealing part made of PE material with high durability. This type of bag is used a lot in supermarkets, stores and other outlets and being used in packing purchased items, preserving household items such as food management, electronic components, and a lot more. Quick zip lock bags will help you divide goods, tools, and components to preserve them in a safe way.
Quick zip bags offer versatile uses. It helps preserve all types of fresh or dried foods. Thanks to the bag, the food will be protected from light, air, and moisture for a longer shelf life. In supermarkets, it is very usable in packing purchases and protects the items until they reach the destination. Shipping of products is ensured and well-protected. Using the quick zip bags will also hold all liquids without being afraid of spilling out during the movement. And in drugstores, using zip lock bags for medical items or small items at home helps to avoid frequent loss. Everything becomes easier to find and neater. In addition, quick zip bags provide stylish protection for your products. Most importantly, the added protection will extend the life of the product by protecting it from dust, dirt, wear, and tear. Further, it will give the consumer peace of mind because of the zip locks that people know the product is securely locked inside the bag.
Finally, with quick zip bags consumers make a snap judgment and rely on what they see to easily choose the best product. Most quick zip bags are translucent, letting the consumer know exactly what they are getting before they even open it up as opposed to using a box in packaging materials. Lastly, quick zip bags allow you to get truly unique with your packaging design.
If you need customized quick zip bags, contact Atlantic Poly, Inc.