---
Roll Off Dumpster Liners Decrease the Potential for Airborne Contamination
08 Jul 2022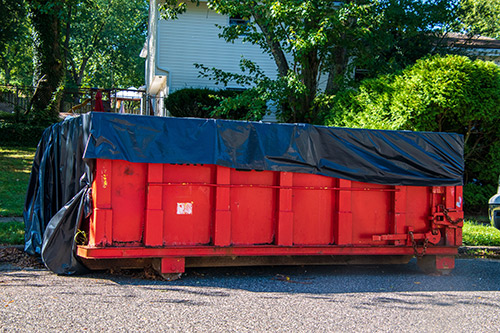 Many people will wonder, what is a Roll Off Dumpster Liner? A dumpster liner, in many ways, can be considered to be a massive garbage bag. However, many more attributes are used to specify dumpster liners, such as thicknesses, colors, sizes, chemical make-ups, uses, manufacturing techniques, and packaging. Even more importantly, there are many different liner requirements/types based on your company's specific application.
Concrete companies, asbestos abatement companies, environmental service corporations, and others rely on Roll Off Dumpster Liners to contain materials which may be hazardous to public health or our environment. The liner is easily installed and the dumpster is ready to use in no time. in the US (varies by state), environmental laws require the use of dumpster liners. This is necessary so when a dumpster is being transported there is contaminated liquid dripping.
Many manufacturing facilities produce a daily amount of liquid refuse or semi-solid refuse. These companies use dumpster liners, or BinSkins for daily operation. BinSkins are mainly black opaque in color and thicknesses typically range from 3 MIL thick to 12 MIL thick. The most popular container sizes are 20, 30 and 40 yard. However, at Atlantic Poly we also make drum liners and liners are also made for larger applications such as railway trailers and truck trailers and you may request a quote for any of these larger sizes. BinSkins are easily installed by one person and are designed to have an overhang on each side, so that the liner may be secured by tying it off to hooks, and taping or tying in knots to avoid having it blow off. Contact Atlantic Poly for your BinSkins order.