---
Shrink Film: Bringing Awareness in Packaging
24 Jun 2022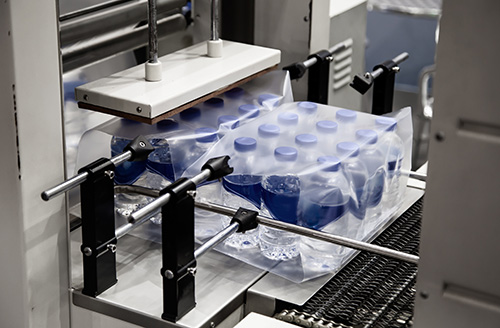 Packaging your product for delivery requires excellent customer satisfaction. The customer experience will be gauged on how well your product condition is maintained compared with similar products in the market. With shrink film, it brings awareness in packaging of products that will offer a feel of longevity on the products and bring a layer of confidence to the customer that will stand out with the protective shine of shrink wrap.
Shrink film or shrink wrap is the easiest process in packaging that only requires two basic elements that is using the right kind of shrink film and heat. The shrink film notable characteristics are the film and a heating source that will make the packaging waterproof, weatherproof and tamperproof of just about anything regardless of size. It will bring customer fulfilment with the shrink film applied appropriately. Because of the shrink film polymer material, its versatility in packaging of finished goods when heat is applied to the film tightly shrinks around the item placed within. It is the reason why shrink wrap is commonly used for many products like food, beverages, books, bulk boxes and other products given its flexibility, durability and other valuable advantages to package the products.
Using shrink film in wrapping around any product no matter what size or shape, the product is well protected because the packaging creates a very tight seal on it. There is an option where you will customize the shrink wrap design with your branding or logos to promote your products. Since it is wrapped in plastic it will increase brand awareness to make your brand more visible to your customers.
For more tips on Shrink films, contact Atlantic Poly, Inc.