---
Stretch Wrap: Load Stability For Any Shipment
24 Jan 2020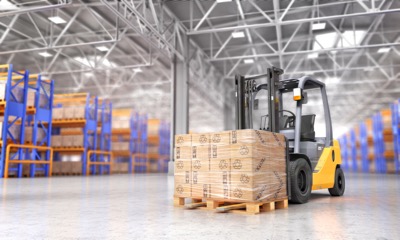 Finding the best value stretch or pallet wrap for your business application is a key contributor to profit or loss. Whether you are shipping a single pallet or a complete container loads, your choice of stretch wrap will have a huge impact on the secure and safe delivery of goods. Stretch wrap plays a major role in wrapping products on pallets and securing them to each other and the pallet. This reduces product loss, discourage load tampering and reduce worker injury.
Atlantic Poly's stretch wrapping solutions are perfect for bringing together the best stretch films and other packaging supplies to make your load easy. With a high clinging ability of stretch film, it protect packages from dirt, moisture even theft in any shipping movement. Wrapping products on pallets and securing them to each other including the pallet are the main purpose of stretch film. This allows to tie the things together using a stretched and elastic hold over them. In addition, stretch films are made of polyethylene plastics and help pack a large shipment together.
This type of stretch film packing is ideal for large products that are for shipment as it holds them together in a secure manner and keeps them safe from various elements. As stretch film wrapping offers the ability to wrap a range of goods and holds boxes and products together in a pallet for transport. It has superior pricking resistance and high stretch levels. Its multi-purpose benefits make an ideal use in all business operations and personal activity.
Stretch wrapping is one of the most popular consolidating and pallet wrapping methods in the market today. It is a stretchable plastic film that will prevent products from being damaged in the shipment process. Stretch wrap loads are more secure which minimize shipping damages and delivers superior protection. Perfect palletizing should be done in clean lines, weight evenly distributed and secured with stretch film. Stretch wrapping will manage to keep it all together when everything seems to be falling apart. This product will help improve load stability, cost saving for your business and is safe and user friendly.
For more tips on pallet wrap, contact Atlantic Poly.