---
Why Choose Corrugated Boxes?
28 Sep 2019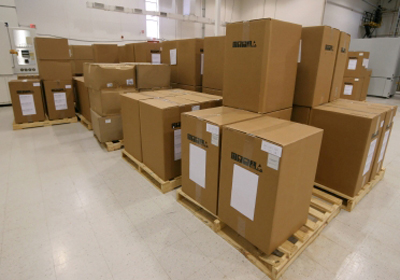 It's important to know the key differences between cardboard boxes and corrugated boxes. Cardboard is a heavy-duty paper stock that's thicker and more durable than regular paper. Cereal boxes, gift boxes, and bakery boxes are all great examples of cardboard packaging.
Corrugated board is made of three layers of brown kraft paper. It contains ridges and grooves, which promote strength and flexibility. This makes corrugated boxes great for withstanding environmental stress and transporting delicate items.
Why use corrugated boxes?
Strength: Corrugated boxes are a lot stronger than cardboard. They can withstand pressure and resist crushing. Corrugated boxes can also retain their durability when stacked on top of one another, which is a benefit during storage.
Size: Corrugated boxes come in many sizes, allowing you flexibility in choosing the best box for your product. They're also lightweight and can be easily broken down.
Eco-friendly: Corrugated boxes are great for the environment because they're made with 100% renewable materials.
Corrugated boxes are widely used today. With the growth of e-commerce, finding the best shipping solution for your products is more important than ever.
For more information on corrugated boxes, contact Atlantic Poly.