---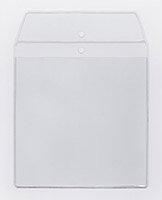 Envelopes
Mailing Envelopes - en clear or translucent colored envelopes used for direct mail as a higher quality, attention grabbing alternative to traditionalvelope options.
Packing and Packaging Envelopes - used for all types of packaging, envelopes are available with various types of closures including hook & loop tape, plastic or metal snaps, adhesive, or flap and strap.
Policy Envelopes - large envelopes, usually given out by insurance companies as an alternative to policy wallets, to hold the policy and other important papers for the customer.
Presentation Envelopes - large envelopes used to hold various types of paperwork. Used in many applications at hospitals, banks, schools, businesses and other settings.