---
Perforated Roll
Serving MA, RI, NY, CT, NJ, FL, MD, National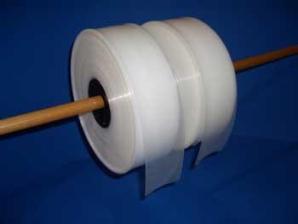 A perforated poly roll is a continuous length of plastic material that has been pre-cut into individual sheets or bags with perforations between each one. The perforations make it easy to tear off and separate individual sheets or bags, making the roll a convenient and cost-effective solution for packaging and storage.
Perforated poly rolls are commonly used for packaging food, products, and other items that require a secure and convenient solution. The bags on the roll are made from high-density or low-density polyethylene, making them durable and tear-resistant.
One of the benefits of using perforated poly rolls is their versatility. These rolls come in a variety of sizes and thicknesses, allowing you to choose the right bag for your specific needs. They can be used for packaging a wide range of products, from food to retail items, and are suitable for both short and long-term storage.