---
Custom-Print Poly Bags Are Convenient Shopper's Bag and Marketing Tool
11 Mar 2019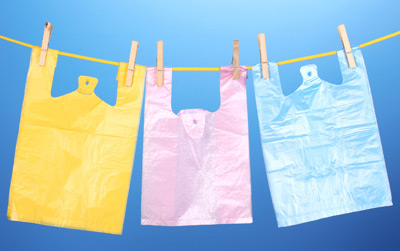 Poly plastic bags are widely used in supermarkets and retail store chains. They are the most preferred shopper's bag for grocery items and other merchandise. Their advantage over paper bags is clear. They accommodate items of different sizes and shapes more effectively than paper and they are stronger and thus less prone to tearing. They are easy to carry and enable multiple bags to be easily carried at once.
For merchants who sell products that need to be bagged at the point of sale, plastic grocery bags are more affordable than paper and are more efficient for your sales staff to use within the packaging phase of checkout. They can be personalized and serve as an excellent branding tool as well. Customized poly bags in Manchester, NH allows entrepreneurs to print their logos and marketing message in the surface of the bag. Since customers are carrying the grocery bags around, they can serve as free mobile marketers of your store or goods.
Atlantic Poly supplies both reusable and recyclable plastic grocery and shopping bags to many grocery and retail stores across the US. They are better options as well for our environment than paper bags in many ways. Branded plastic bags come in various sizes and colors. You may request for a customized color that matches your brand's color palette as well.
Contact Atlantic Poly Inc., for your customized plastic grocery bags.