---
Customized Aclar Bags for Pharmaceutical Packaging
31 May 2023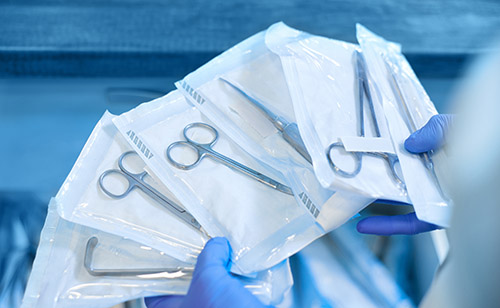 Aclar high-barrier film is the primary option for pharmaceutical packaging. It is a non-yellowing, crystal-clear film that enables us to utilize a flexible, efficient thermoformable packaging platform. It meets its toughest challenges in fulfilling the increasing barrier and shelf-life requirements that provides operational flexibility and provides options for brand enhancement.
Aclar bags achieves a global packaging platform for the pharmaceutical companies that gain operational efficiencies in handling medical products. It reduces the expenses and capital expenditures in handling the products and enhances the brand with slimmer, smaller packs. Using the packaging of aclar bags, thermoformed packaging allows to create attention-grabbing, differentiated, and economical packaging giving the medical products an advantage on the shelf. In addition, the aclar packaging gives end customers a consumer-friendly experience and provides opportunities for education on users and compliance-enhancing features. Aclar packaging enhances the brand with easy to use, clear blister packs that comply with assured efficacy of the product and offers the product with a look and feel that will be welcomed by customers.
The right packaging platform of Aclar bags provides an impact on both top-line sales and bottom-line profitability of the products. Packaging is highly important in any product and aclar bags are more than just functional, they support the brand. Overall, aclar bags enable a packaging platform that will help meet the present challenges of healthcare protection in the pharmaceutical industry.
For more tips on Aclar Bags, contact Atlantic Poly, Inc.