---
High Volume Commodity Producers – American-Made Poly Packaging Will Drive Your Profitability
27 Feb 2023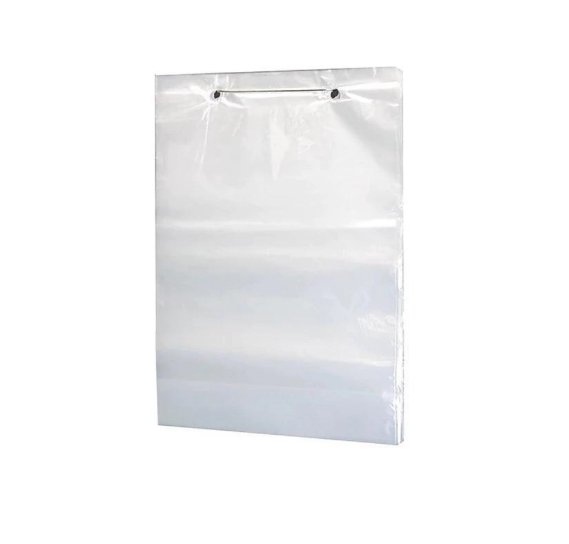 For those of you new to us, our Norwood, MA-based polyethene product manufacturing company has served American commodity developers, moving companies, the medical industry, and every other industry where product protection is a core element of business. For over 44 years now, we've manufactured and delivered the highest quality and value-priced poly products available on the market today. Today we want to briefly discuss just one of our product offerings, the "wicketed poly bag".
Wicketed poly bags are stacked plastic bags arranged neatly on a wire wicket and held in place with rubber washers. This totally improves the packing process because it eliminates the unpacking of bags from a box one at a time. It offers full support in handling and packaging of products.
It is favorable to use a wicketed bag because many people find that having neatly stacked bags of any size will increase the speed at which packaging operators will complete their tasks at the shortest possible time and increased efficiencies in dispensing offset the increased cost of the bag. These bags are commonly used for food and nonfood packaging. It is often held together with a thin wire (a wicket) and when packed together, the bags will be mounted on a blower that opens each individual bag. It is also ideal for a range of other uses such as packaging product parts or hardware for shipment or storing miscellaneous supplies. It is manufactured in many sizes, thickness of the material, and the value-added features necessary to meet your specifications. There are industrial packaging lines that are equipped with workstations designed to hold the wicket of bags in order that the packaging operator is free to easily remove a bag from the wicket after the product is placed inside. It is so user-friendly because its feature is so easy to close.
Wicketed bags are the best solution in making the packaging process more efficient that leads to increased profitability. It offers a significant role to operators in handling individual polybags in a short time. This gives the opportunity to control how faster and easier the product will reach the customers.
If you currently employ the use of wicketed bags in your business operation, you can increase service quality and decrease product cost by reaching out to us here at Atlantic Poly, Inc.