---
Move Your Corrosion Control Program Forward With VCI Bags
13 Jan 2023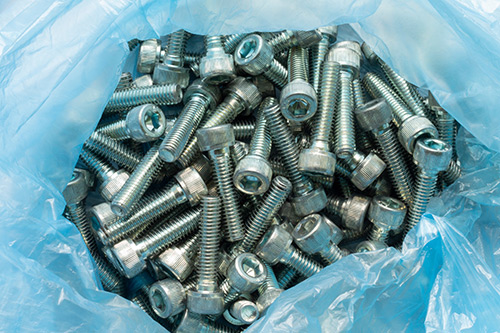 Corrosion control is an expensive program for all industrial manufacturing firms. If oil and grease still rule your corrosion control process, then learn how the use of Atlantic Poly VCI Bags will save your business money, present a safer working environment for your staff, and make you a "greener" company.
VCI bags protect all metal surfaces. VCI products utilize vapor corrosion inhibitors that emit corrosion-fighting molecules. Any machine, finished product, or product under construction that is covered with VCI becomes completely saturated with vapor corrosion inhibitors.
Using VCI reduces the cost of construction, as it is a much more efficient corrosion control process as compared to using oils and grease. Using a VCI bag is more efficient because it is easy to use - simply place the item you want to protect inside the bag. The application of oils and grease is a comparatively long process. Of course the use of VCE totally eliminates oil and grease material and labor costs
VCI improves employee health and occupational safety of your business. Employees are not exposed to hazardous chemicals or fumes. The vapor corrosion inhibitors emitted by VCI bags are odorless, colorless and completely safe. With oils and greases, there is always human exposure, mess, and never a guarantee that every inch of the device is covered.
Our VCI bags and other VCI packaging products are applicable to every stage of the manufacturing process. From protecting parts used in production to storing a finished product, VCI bags offer superior protection and at a valued cost.
Contact Atlantic Poly, Inc for your VCI needs.