---
Quick Zip Bags: Looking Good All The Way Packaging
06 Jan 2023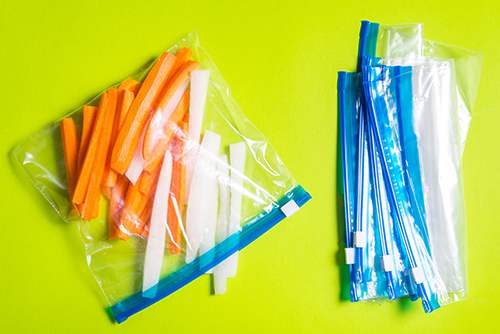 It is packaged with visually appealing designs. Zip bags have strength that gives appeal to customer satisfaction. It is user friendly to contain the products, protect and to market the product. It is very efficient in handling the products and very easy to handle by customers. It makes the packaging look good all the way.
Quick zip bags are versatile packaging solutions for both food and non-food items. It is an ideal fit across many different industries within retail and for private use at home. They are known to be great options for organizing various items which are reusable making them eco-friendly, cost-effective packaging solutions. There are many advantages of quick zip bags and many applications that are handy and seal-again bags being used. These quick zip bags are the easiest packaging of any product in a closed position by simply applying pressure to either side of the grip. It is simply squeezing and pulling apart the top that enables the handy bags to be used again and again. This gives grip seal bags easy to open and very convenient in use. Quick zip bags are so eco-friendly packaging because they are recyclable once ready to be disposed of. Furthermore, because it is transparent and visible, it gives a strong customer impact making it perfect for gift packaging and product packaging.
Further, any product will fit in this kind of zip bag. With its strong seal bags, it showcases a range of products. It is customized because it will be overprinted and if you are looking for a large zip bag it will be made to a bigger size. The wide range of sizes means that it is suitable for a host of food products. This guarantees that it is used for safe and secure storage of food and non-food items that have a strong grip seal which makes it versatile in its use.
For more tips on Quick zip bags, contact Atlantic Poly, Inc.