---
Quick Zip Poly Bags: American Made Packaging Solutions
30 Nov 2022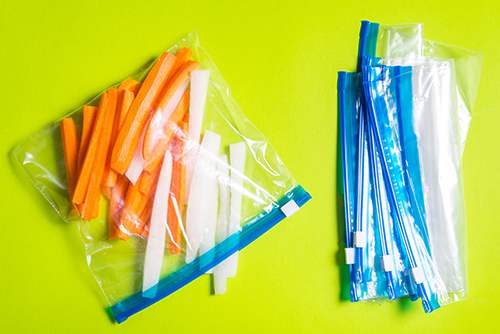 We manufacture a wide variety of high quality and value-priced poly product solutions. A core product we've supplied American business for decades now is Quick zip bags. Commonly used for dried fruit and other products such as candy, tea, biscuits, etc, the stand-up zipper bag is resealable to keep the product sealed away from deteriorating moisture. We custom design our quick zip bags for color, branding, or other custom needs.
Quick zip bags have an opening at the top that will be pressed or 'zipped' closed. It is a very elegant design that provides versatility and comes in a choice of colors. In addition to the food industry, the application of some washing products, daily cosmetics, medical supplies, and other products has gradually increased. These quick zip bags come in multiple sizes and are even options for baby food and toddler snacks and much more. It covers all the options that fit to pack any products. It saves time by using them for packing the food and opening it with ease. The significant point is that it will be used in so many ways from food storage, an alternative to bowls and cups, on-the-go storage or organizing small items around the house. Further, quick zip bags are reusable and much more eco-friendly. And there is no limit on how you will use the quick zip bags which many people are using today.
Time is precious and almost everyone is in a rush, making snacks or meals to take on the go for yourself or your baby is easy. Skip the restaurant containers and bag up your meal yourself. Moreso, it is used in organizing things for travel or at home. Keep track of small or important items like medication, cosmetics, or toys. And lastly these quick zip bags focus on safety. There are no harmful chemicals that go with it.
For more tips on Quick zip bags, contact Atlantic Poly, Inc.